We can thank Covid-19's dramatic reshuffle for one thing - the convergence of two forces in England's food economy. At the front edge of the pandemic, the ideas of writer Carolyn Steel fused with intentions of former policy analyst Chloë Dunnett, then breaking ground on a new urban farm in London.
Steel published Sitopia in March 2020, a book that discusses food and its role in healing society. The word "Sitopia" was invented by Steel, blending the Ancient Greek words for food and place. So with the writer's permission, Dunnett replaced Westminster with a new 2-acre patch hewn out of the ancient Oxleas Wood - Sitopia Farm.
After 15 months of growing produce on London's southern flank, the union has been validated. On Saturday 16th July, the California-born dining experience Outstanding in the Field (OITF) and Middle Eastern restaurant Honey & Co. hosted an event at Sitopia Farm, wedding two revered gastronomy brands with pioneers in produce and provenance.
Sitopia the book
Given how supply chains have matured over the past two years, Sitopia now reads as prophetic. Its thorough dismissal of our fragile and disconnected industrial food system also predicted its early pandemic status, hanging precariously on the brink of collapse. We came to acknowledge high Covid-related fatalities in meatpacking facilities, at the same time heightening awareness of what Steel refers to as "the animal gulags" of US. In the UK, Royal Association of British Dairy Farmers reported that over one million litres of cow milk were poured down the drain in two weeks during April 2020, normally directed to the Hospitality industry. While at the other end of the supply chain, grocery delivery boomed during lockdowns, only to leave micro-fulfilment centres that further disconnect us from where food is grown.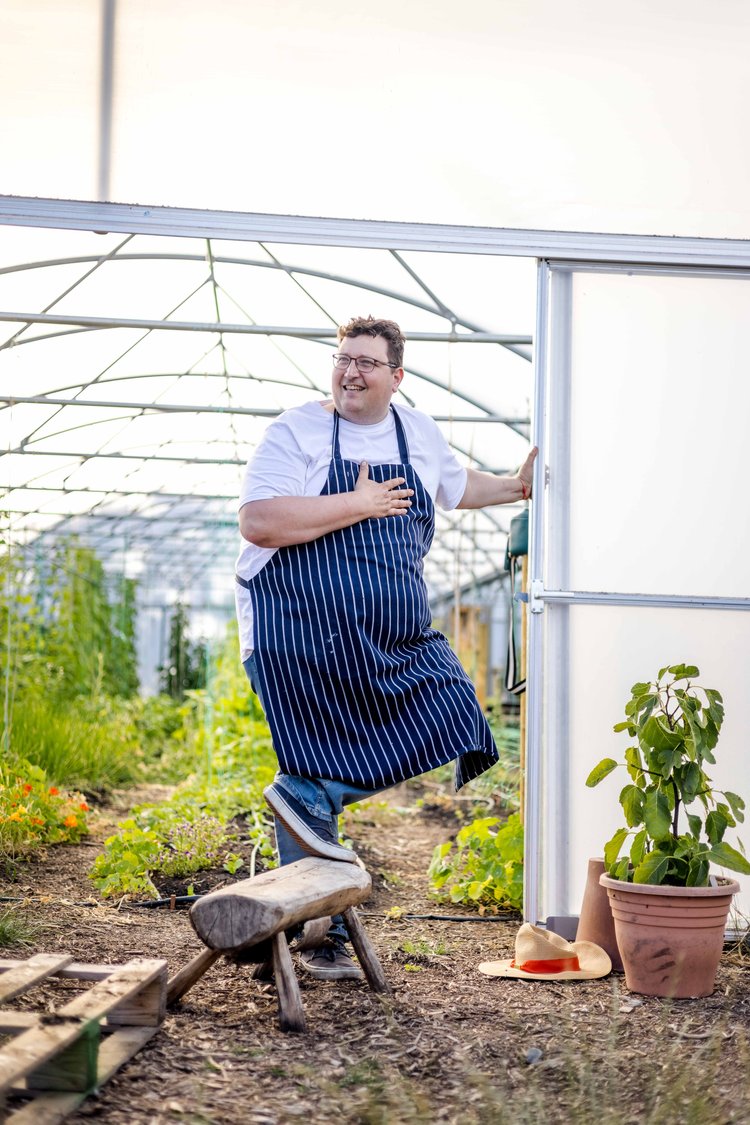 Sitopia Farm
Located on an 89-acre property run by Woodland Farm Trust, Sitopia Farm manifests Steel's proposals for designing societies around food, carried out by a determined crew of staff and volunteers. By paying attention to soil quality, seasonal change and nearby logistics, the farm aims to re-invigorate food production systems that pre-dated World War 2. Farming techniques follow permaculture principles with cover crops planted in fallow soil, crops rotated and local compost added from Greenwich Councils's food waste.
As for workforce, Sitopia Farm runs with one full-time member of staff and another working two days per week. Volunteer hours supplement this, ranging from 50 to100 hours per week, contributed collectively by a core of 10-20 people. The farm also has an on-site shop selling produce from other local farms, as well as a florist.
Outstanding in the Field
OITF's third dinner in the UK reinforces the work from Dunnett and the crew. Together with the help of Middle Eastern restaurant Honey & Co., OITF have helped extend the Sitopian economy to the realm of Hospitality. Founded by California land artist Jim Denevan in 1999, OITF has hosted events on vineyards, along beaches, in meadows and city streets. Each venue creates its own "momentary experience and a joyful celebration of human connection." 2022's tour includes over 100 events with dinners reaching from the California Coast, over Rockies and across the Appalachians, and half a dozen locations between Tuscany, France, Ghana, Morocco and South Africa.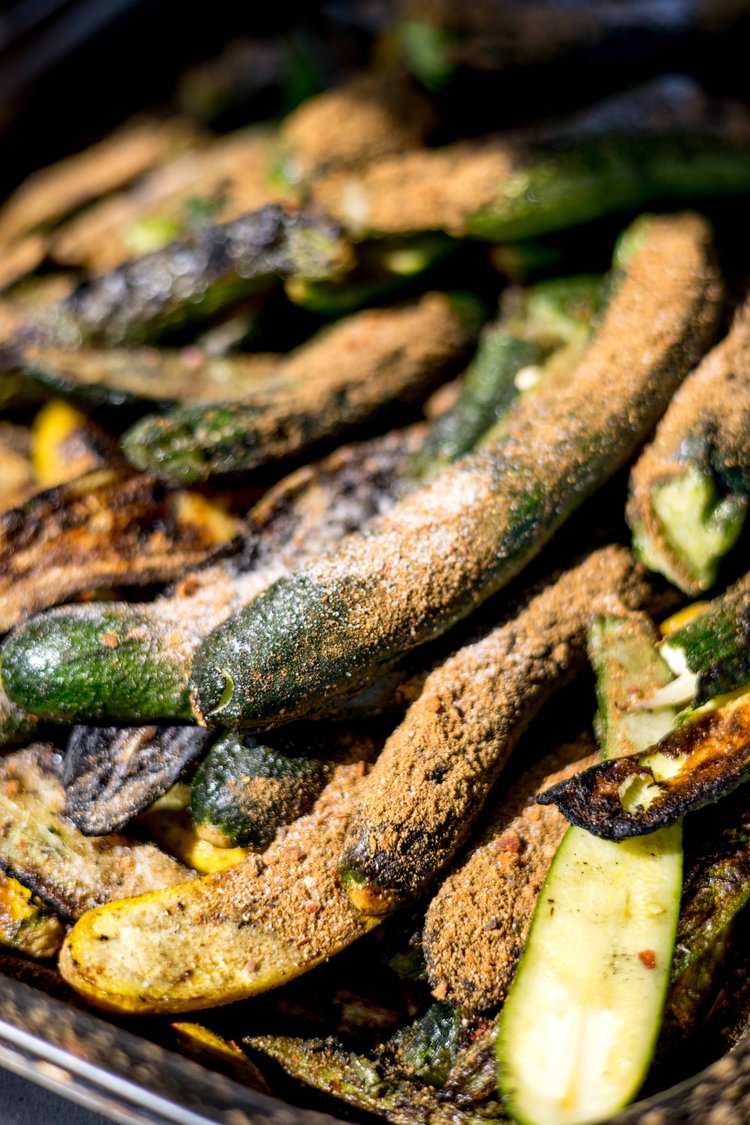 Honey & Co.
The menu for the evening was designed by Honey & Co.'s owners Sarit Packer and Itamar Srulovich, mostly fresh produce from Sitopia Farm. Flatbread and labneh with cucumber and zat'ar salad followed by a mixed leaf salad with roasted peaches and smoked almonds. Next was sweet potatoes with almost tahini, closely followed by courgettes alongside goats milk yoghurt, grape salad, pine nuts and mint. Rhug Estate lamb koftas with roasted red peppers, onions, tomatoes and parsley completed the mains portion of the meal. A feta and honey cheesecake with kadaif crumb and raspberry was served for desert among audible sounds of delight.
Wine was supplied by South-West England from producers within Wines Under the Bonnet. Domaine Hugo (Stewart) rewarded the early arrivals with a refreshing English Sparkling Wine. During dinner, Black Mountain Vineyard entered from Herefordshire with a white blend, and Offbeat Wines with a Pinot Noir / Pinot Meunier red, each entertaining palates and questioning conventions.
Sitopia Farm shows what is possible when land is pointed towards permaculture principles, at the same time questioning the inevitable everydayness of food (one of Steel's criticisms in Sitopia). The egalitarian table arrangement ratifies the work, demonstrating the power of our primordial bond to food, well coaxed by the agile crew at Honey & Co..
If you're in London, visit Sitopia Farm - the 492, 286, 422 and 386 bus routes service the farm from Greenwich, stopping outside the Woodlands Farm. Outstanding in the Field events can be found at outstandinginthefield.com. And find Honey & Co. in their urban (but still idyllic) setting on Lamb's Conduit Street.