A Ugandan startup has developed a way to produce biodegradable products from banana fibre. Consumer goods manufacturer TEXFAD uses discarded banana plant stems to make products like lampshades, rugs and hair extensions. In a conversation with Semafor Africa, TEXFAD's founder Kimani Muturi quoted supply: they pay 300 farmers $2.70 per kilogram of banana stem which is then reprocessed, mainly for exported products.
After losing its head, a banana plant is rendered unproductive and is removed by farmers, usually broken down into mulch. Uganda's domestic banana consumption is massive - the highest rate in the world and significant portion of daily calorie intake. The by-product can now be sold by farmers to balance the cost of farming, also providing a raw input for local manufacturing.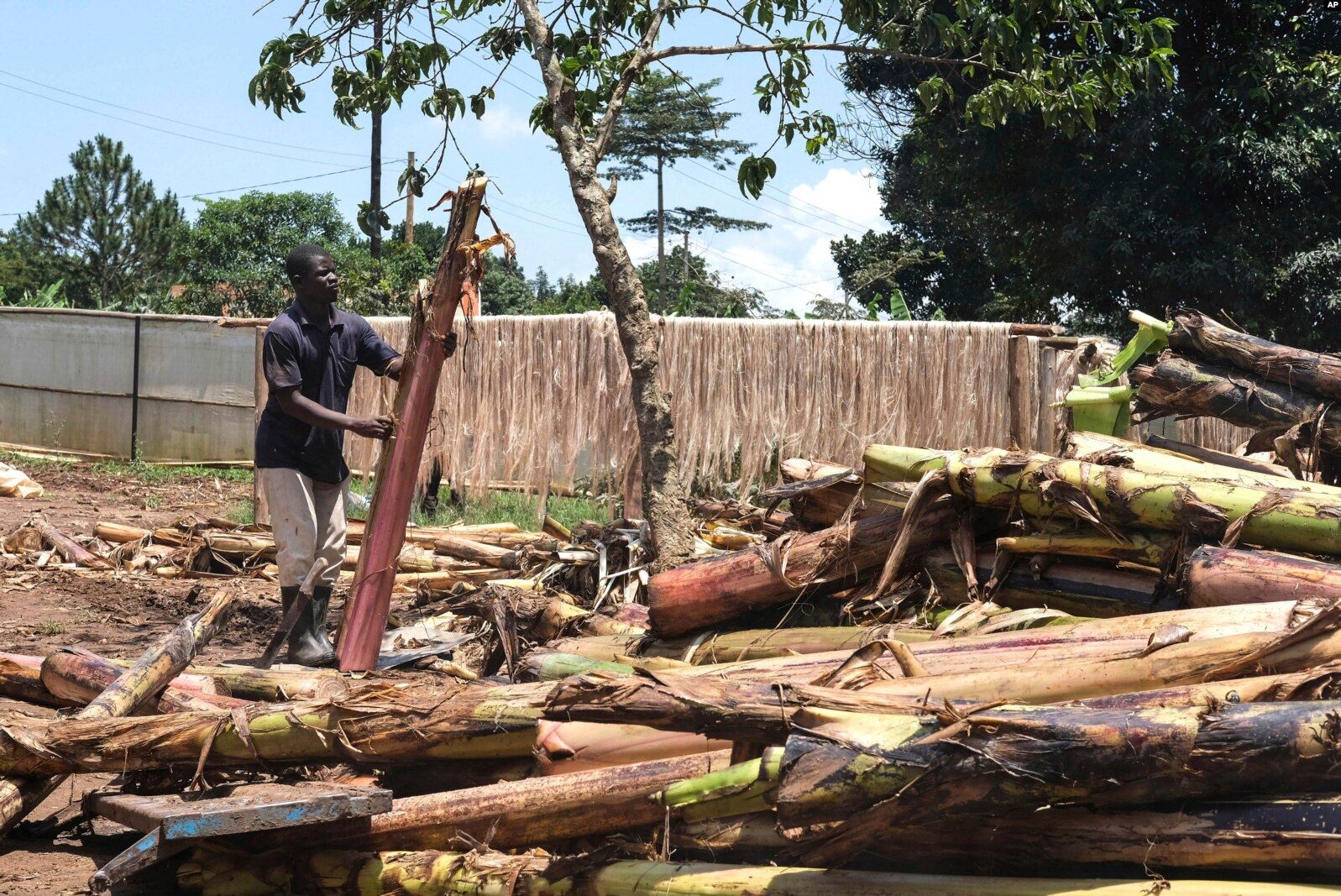 TEXFAD, a local startup identifying itself as a waste management group, has capitalized on this surplus of decaying stems to extract banana fiber. John Baptist Okello, TEXFAD's business manager, emphasized the business's viability in a country where farmers grapple with millions of tons of banana-related waste. The company collaborates with seven farmers' groups in western Uganda, offering $2.70 per kilogram of dried fibre.
Banana fibre can be softened to a cotton-like level, and TEXFAD, in collaboration with researchers, is currently experimenting with creating fabric from banana fibre. While the technology to produce clothing is not yet available, paper towels and sanitary pads can already be made from banana fiber.
Operating in a village near Kampala, the capital of Uganda, TEXFAD employs over 30 people who craft unique and appealing items from banana fiber using their hands. Tupande Holdings Ltd. acts as a conduit, collecting collect banana stems from farmers in central Uganda. Tupande's workers carefully select desirable stems, which are then processed into tiny fibre threads using machines.
Aggrey Muganga, the team leader at Tupande Holdings, mentioned that their company collaborates with over 60 farmers, ensuring a continuous supply of abundant raw materials. While their contribution in the value chain involves extracting fibre threads from the stem sheaths, Muganga highlighted how they enhance farmers' income by transforming waste into valuable products sold to their partners.