The Canfield-Cass Corridor patch of Midtown Detroit is one of the city's most reviving. The Shinola flagship maintains a popular storefront, while nearby community office space Green Garage upholds a co-working facility. Over the past year, Green Garage's sister business Seasons Market & Cafe have added further depth by raised standards in food produce with a grocery store and cafe on 2nd Avenue.
Seasons opened for business at the start of 2022 with the goal of filling a need for local groceries and prepared meals, offering a new amenity to Midtown Detroit. Bordered by an urban farm, a public garden and El Moore apartments and lodgings, Seasons helps to help the appearance of the city block. At a business level, the impressive architecture has set the foundations for a new kind of market-cafe experience and staff culture - coffee, pastries, beer and wine by the glass under one roof.
Operation
The compact store is staffed by five full-time staff, and 13 part-timers. During their first year, Seasons have focused empowering this frontline to build a presence for the store and define an identity in the neighborhood. Establishing deep relationships with neighbors has allowed Seasons to respond to customer feedback - refining operations and honing product selection have been two focuses. Fresh fruit smoothies were launched in Summer 2022, and a selection of to-go sandwiches remains flexible (though the writer hopes the Turkey wrap remains on the menu).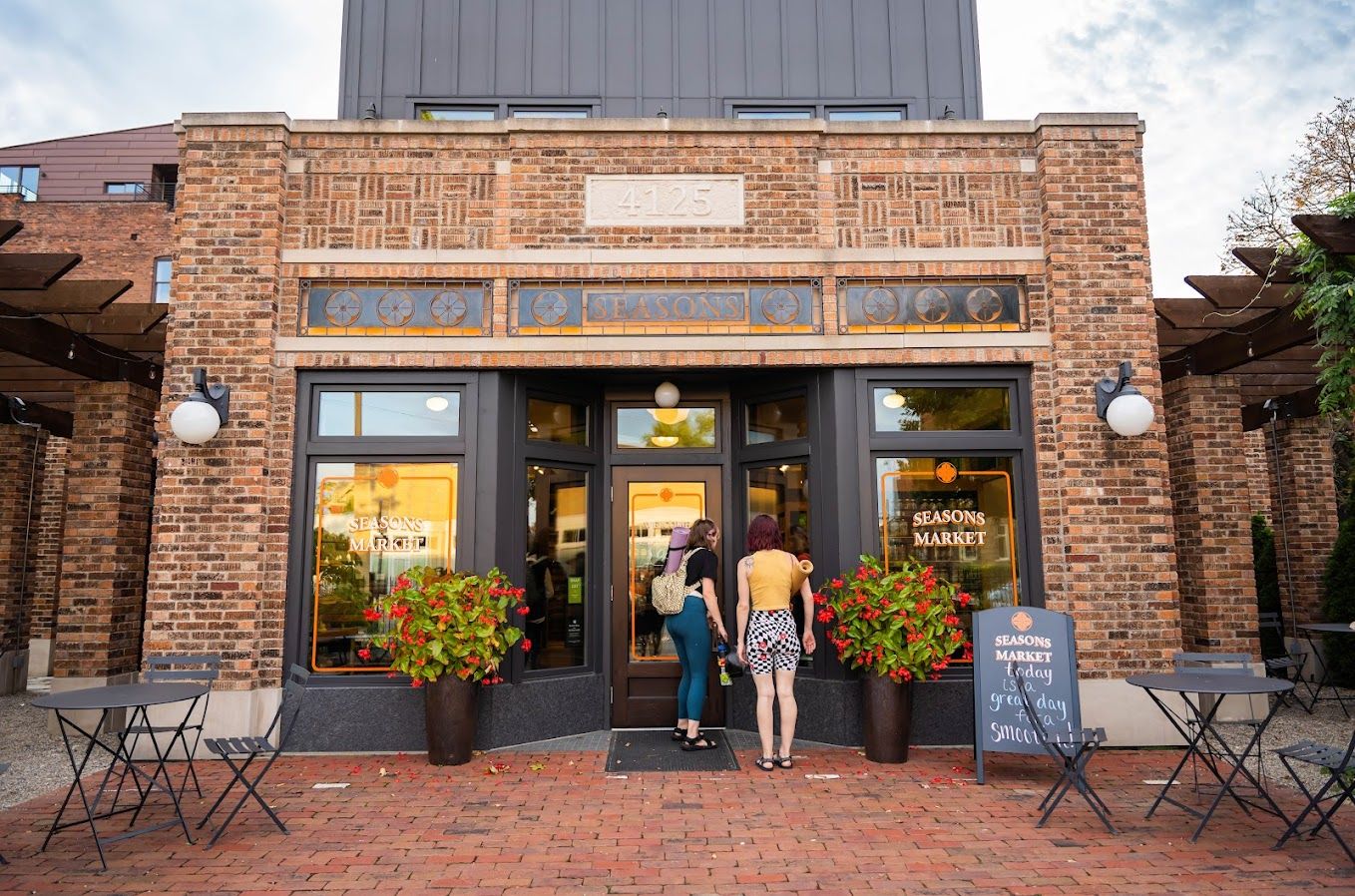 The store currently receives products from over 20 suppliers, including both wholesale distributors and direct relationships with makers. The local food community in Detroit is a supportive and tight knit group, finding a direct or first-degree connection to a supplier is usually possible.
"This process regularly reminds us how blessed we are to be part of the Detroit food community, which is full of generous and helpful people who are passionate about food and eager to support each other," comments Maureen Agacinski, one of the team leads at Seasons.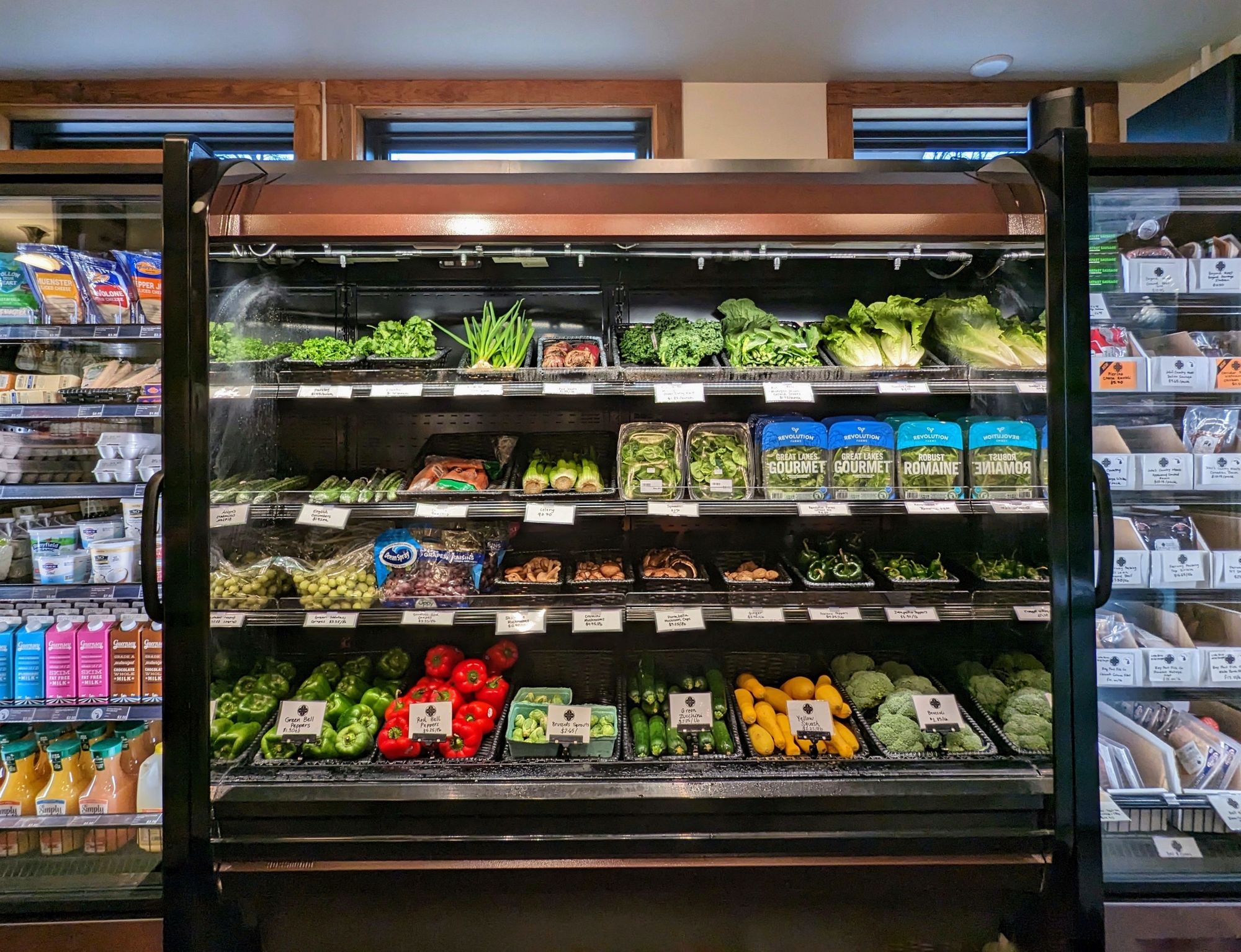 Local impact
One area where Seasons have been more exploratory is through hosting free community events in the market and Seasons' park, El Moore Gardens. Last summer, for instance, yoga was put on each week, while families with small kids enjoyed the Fall Festival and parachute party. During winter 2022/23, weekly mindfulness session in the dining loft above the retail space.
The effect of Season's is tangible, not just in improving diets and widening access to healthy food but through enhancing the neighborhood.
"A neighbor told us that they had been planning to move out of the neighborhood, but changed their minds after Seasons opened and they started coming in regularly. The biggest compliment we feel we can receive at Seasons is when someone starts becoming a regular, when they make Seasons part of their daily or weekly routine, and that's been happening since the first week we opened," adds  Agacinski.
The bigger picture
Seasons is a standout example of how a vacant brownsite lot can be re-rendered to offer something fresh and valuable to a neighborhood. Efforts such as accepting SNAP and EBT payments have been in place since opening - committment to access is tangible. Seasons also demonstrates how high standards and new expectations can be set, all while building enticing inventory from local, Michigan-based businesses.
Expect categories to expand - home good and products for pets have been in demand - and early support of local producers who might not be able to get on the shelves of more established grocery stores in Detroit. The connection to Green Garage and El Moore next door will be amplified, surely offering the most robust hotel-bodega combination in the Midwest.
Find Season's Market at 4125 2nd Avenue, and online at seasonsmarketdetroit.com