The Cambrian explosion of craft London breweries that emerged in the wake of the Great Recession both challenged the existing beer companies in the capital, also raising expectations of living pay in the industry. Aberdeenshire's BrewDog is well know for being both a B Corp and Living Wage Employer, a qualification now held by a dozen of London's breweries who pay a minimum of £11.95 per hour (2023/24 rates from Living Wage Foundation)
Some of the best Living Wage breweries are below, and an option to sign up to Job Alerts from this portion of the industry is located at bottom.
Camden Town
Camden Town Brewery was founded in 2010 by Jasper Cuppaidge who started brewing beer in the basement of his pub, The Horseshoe in Hampstead, London. In 2010, Cuppaidge moved the brewery to Kentish Town West Station before expanding in Enfield following an acquisition in 2015 by Anheuser-Busch InBev. Camden Town continues to operate as an independent brand and has an exciting and comprehensive taproom / beer hall in NW5.
Brixton Brewery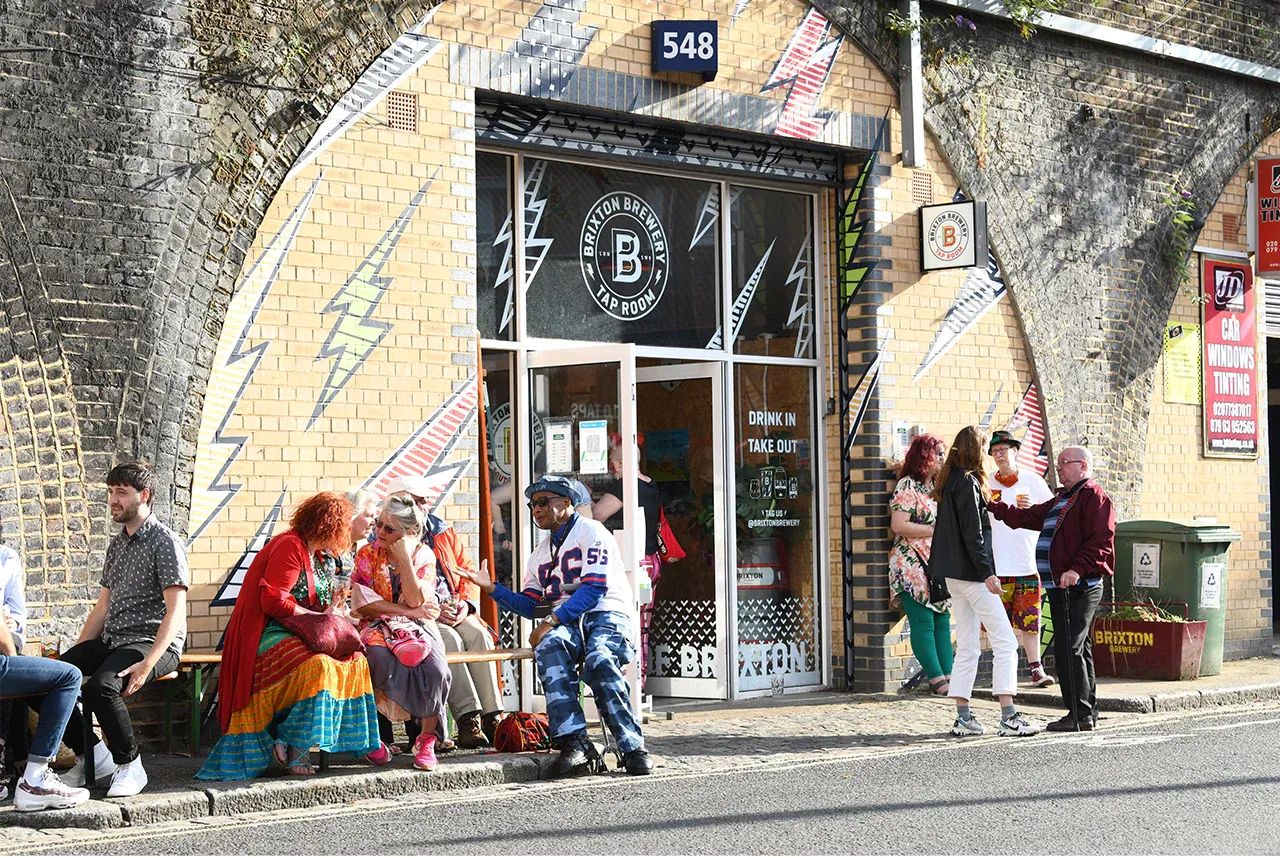 Founded in 2013 by Jez and Libby Nelson, and Mike and Xochitl Castrillo, Brixton Brewery is now a South London institution. The original brewery was located in a railway arch on Brixton Station Road in London, with the street name credited in August 2013 when their debut Coldharbour Lager. Following a part-purchase by Heineken in 2017, Brixton expanded their production beyond the railways arch to Milkwood Road (se24), maintaining their South London heritage.
Signature Brew
Founded on the basis of poor quality beer at live music venues and events, Signature Brew's East London orientation has grown from Haggerston. Through this commitment, the brewery has collaborated with a number of musicians, including Frank Turner, Enter Shikari and The Rifles.
Pressure Drop Brewery
Occupying a hallowed corner of Tottenham Hale, Pressure Drop are a small team steaming ahead with a series of much-loved beers.
Wild Card Brewery
Located on Blackhorse Road near to Tottenham Hale and Walthamstow, Wild Card Brewery was launched in 2012 by friends William and Andrew, and joined later by Jaega Wise. Visit their E17 taproom to get a flavour for this creative part of Waltham Forest.
Brick Brewery
Located in Peckham is the robust Brick Brewery, founded in 2013 and brewers of a wide range of beers, including IPAs, stouts, porters, and sours. Their beers are available in pubs and bars all over the UK, and they also export to over 30 countries around the world.
Receive Job Alerts from Living Wage beer companies in London