The broadly flat and heavily paved metropolitan area of Detroit is tackling stormwater management at massive scale. On the banks of the Rouge River on the west side of the city, Detroit Water & Sewerage Department (DWSD) have steered a monumental stormwater project since 2018. Located in the Upper Rouge Tributary Area, the $40m Far West Detroit project adds 170 million gallons of capacity to the city's Green Stormwater Infrastructure (GSI).
Design & Construction
The Far West Detroit project encompasses 217 acres of the city-owned Rouge Park. Since the project entered its design phase in 2018, twin basins with capacity of 172 million gallons have been planned. The completion of the larger North Basin expected in Spring 2023. The North Basin has been placed immediately south of the lateral Joy Road, with the South Basin located north of the parallel Warren Road. The plot extends via a 72-inch pipe to an outlet culvert, passes treated water into the Rouge River.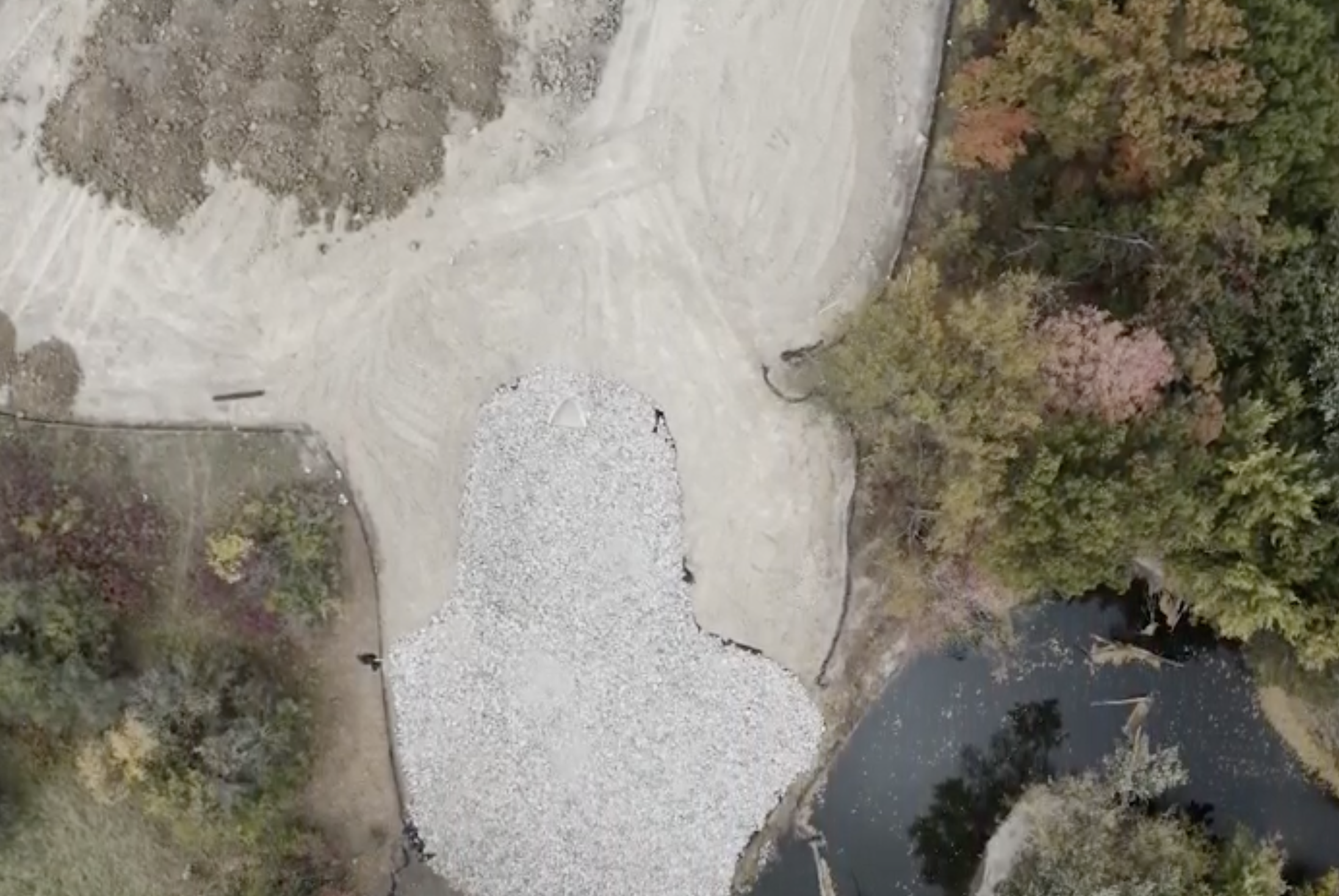 Far West Detroit will help to redirect water from 1,200 houses, fundamentally splitting stormwater from sewage system that becomes overwhelmed during period of high rainfall. By the point that water reaches the Rouge River, it will have been scanned to filter out oil, gas and heavy metals. Filtration is inspected every two weeks to ensure that contaminants are being captured before outflow.
The surface level of Rouge Park remains accessible to the project, with two trails constructed to accompany the existing Prairie Trail and allow residents to navigate the axis.
By the end of 2022, 25,000ft of new drainage piping has been laid, while 15,000ft trench-less water mains replaced. Over 500 water service lines will be replaced during the five-year project, as well as 20,000ft of sewer lining. Through these reinforcements, the Far West Detroit project will prevent 48 million gallons of annual precipitation from entering the Rouge.
Half a dozen local contractors have been used including primary contractor, Detroit-based Anglin Civil, and sub-contractors Monument Engineering, with Ontario partners Badger Daylighting. Final works are expected to be completed in 2026.
Framing
The Far West project falls within DWSD's Green Stormwater Infrastructure Plan, permitted in 2013 to improve stormwater management at 17 sites across the city. Projects span a range of elements - bioswale, bioretention and permeable pavements - across multiple sites including municipal parks, roadways, parking lots, demolition and green vacant properties. Each site is uploaded to an open map, with progress reports published annually (2022 version, PDF download).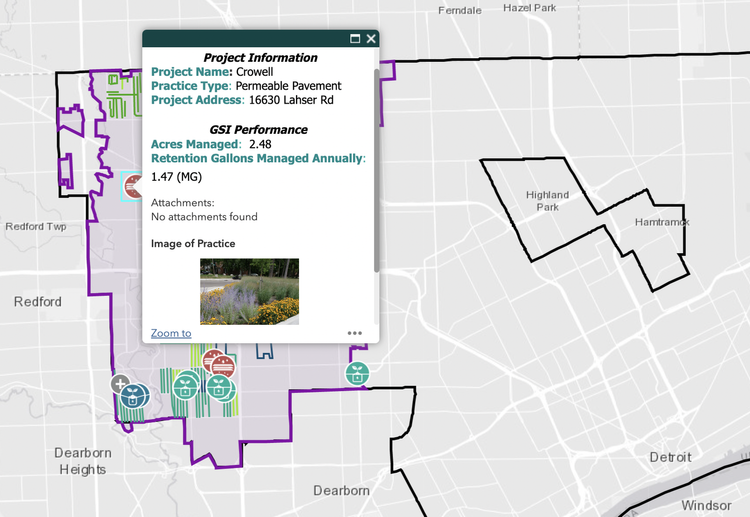 The Far West project includes a mandate to remove lead service lines and replace water mains, paid for by the Capital Improvement Program. 700 lines have been replaced so far through Detroit water construction projects, meaning that acceleration needed. Over the next three years, a $100 million budget is available for contractors, with $75m provided through Department of Environment, Great Lakes, and Energy (EGLE ) as part of funds from the American Rescue Act. These funds are also being used increase contractor capacity for approaching bids further afield in Michigan.
Wider Reach
Other corporate GSI projects are located at Michigan Central Station, while the construction of the new Jeep plant included half an acre of permeable surfaces. At Factory Zero where the new Hummer and Chevrolet pickups are being made, 80% of stormwater is used for cooling.
16 other stormwater projects have been completed by the city since 2016, including grassy medians between roadway lanes. A project on Oakland Boulevard included 10 medians - $6m for 30 million gallons. Detroit Stormwater Hub has been assembled to document projects and share knowledge to others looking to embed green infrastructure.
Upcoming projects from the city include Gordie Howe Bridge ($30m) and 110-million gallon capacity project Brightmoor/Minock Park, also budgeted at $100m.